Meet our Ezell House Director . . . Amy Van Hulzen
Amy Van Hulzen has been planning special events for over 14 years in the Mobile, AL region.  She comes to us from Naman's Catering where she worked with clients, venues and vendors all over the Alabama and Mississippi Gulf Coast regions planning weddings and special events.  With hundreds of events under her belt, Amy brought her talents to the Ezell House and has called 407 Conti Street home for close to 5 years.  Amy understands the behind-the-scenes needs of a successful event, and she brings valuable experience to our clients at the Ezell House.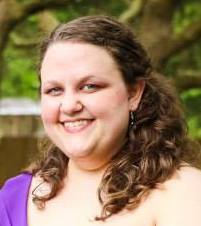 Meet our House Attendant . . . Jade Davis
As our lead House Attendant, Jade Davis, has spent countless hours assisting clients on the day of their special event.  Jade's goal is to help keep you stress free  on your event day and will ensure your vendors are setting up as planned.  Jade has been a member of our team for four years now and is an incredible liaison between the Ezell House and our clients.
Meet our House Attendant . . . Miranda Lambert
She's not THAT Miranda Lambert, but she's just as special to us here at the Ezell House.  Miranda has been with us for almost two years as a House Attendant and has dozens of Ezell House events under her belt.  From weddings, to rehearsal dinners, to birthday parties and beyond, Miranda has worked hard to make sure our Ezell House events run smoothly and are everything our event hosts could hope for.